This page covers information about riding WATVs in USFS areas. WATV riding on city and county roads is on another page on this site.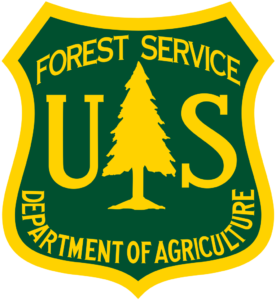 US Forest Service Roads
This page concerns National Forest service roads, not dedicated ORV trails within the National Forest. That is a different topic.
Unfortunately, the US Forest Service is not governed by the state law regarding WATVs. Even if the forest is in WA state, and is inside a county that has adopted a WATV ordinance, this still does not allow WATVs on forest service roads. We are working on this but for now the rules are no ORVs on USFS roads UNLESS listed in a Motorized Vehicle Use Map, part of a Travel Management Plan. Some USFS regions have the TMP and the MVUM, and have opened a lot of USFS roads to ORVs. For example, Colville National Forest has a fairly extensive set of roads open to ORVs, without even needing the WATV "street legal" licensing.
But Okanogan-Wenatchee National Forest does not have a current Plan, and does not officially allow ORVs on the NF roads at this time. Unofficially, there are some notable exceptions to this, such as the Conconully area.
An official statement to this effect is difficult to find on the internet, but this pretty well covers it. Here is a more in-depth article from the Yakima Herald talking about how it all went down.
How the National Forest System Classifies Wheeled Vehicles
National Forest System Roads that allow motor vehicle use two primary designations:
1) Roads Open to Highway Legal Vehicles Only and
2) Roads Open to All Vehicles.
Some examples of the vehicle types that are highway legal are: passenger cars, pickup trucks, SUVs and motorcycles that by state law are licensed for general operation on all public roads within the state.
Some examples of vehicles that are not highway legal include: ATVs, UTVs (side by sides), off road motorcycles, golf carts and any other motor vehicle that by state law is not licensed for general operation on all public roads in the state.
A road that is designated as "open to all motor vehicles" allows any motor vehicle both licensed and unlicensed for general operation on all public roads in Washington state.
Motor Vehicle Use Maps show the roads, trails and areas where you can legally drive your wheeled motor vehicles.
Federal Register / Vol. 73, No. 237 / Tuesday, December 9, 2008 discusses this in great detail. This is an excerpt from that document:
On November 9, 2005, the Forest Service published the travel management rule, governing use of motor vehicles on NFS lands. The travel management rule (36 CFR part 212, subpart B) requires each administrative unit or ranger district to designate those NFS roads, NFS trails, and areas on NFS lands that are open to motor vehicle use by vehicle class and, if appropriate, by time of year. The travel management rule also requires designated roads, trails, and areas to be identified on a motor vehicle use map (MVUM). After
designated roads, trails, and areas have been identified on an MVUM, motor vehicle use inconsistent with those
designations is prohibited under 36 CFR 261.13.
Motorized Vehicle Use Map Legend:


Motorized Vehicle Use Map Example:


Motorized Vehicle Use Maps for National Forests in WA State
Motorized Vehicle Use Maps for National Forests in Oregon
Motorized Vehicle Use Maps for National Forests in Idaho
Idaho Panhandle National Forests
I highly recommend downloading the FREE "Avenza" app to your GPS-enabled phone or tablet, and searching in the map store for the FREE USFS Motorized Vehicle Use Maps. This will show your current GPS position on the official USFS MVUM, so you can legally navigate the forests.